CEO Message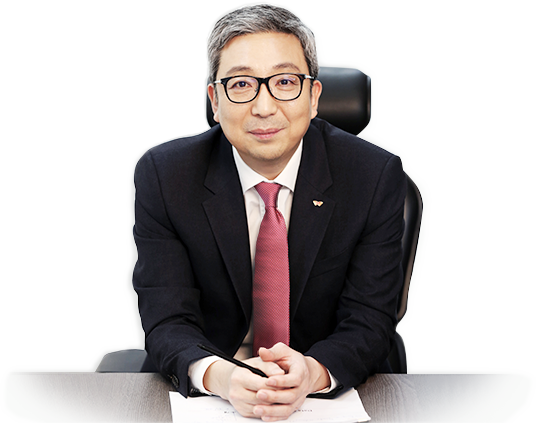 SK Planet is dedicated to delivering
a truly differentiated value
proposition based
on our deep customer understanding.
As a leading Data & Tech company, creating new value to businesses is at the heart of what we do at SK Planet. My mission is to establish SK Planet as a leading 'Business Platform Company driven by Data & Tech.'
We create a new and differentiated experience and value proposition.
Our technological capabilities and deep customer understanding empowers us to open up new possibilities.
We inspire others with innovative services and businesses.
Our customer and business partners remain our utmost priority.
The inspiring services that we deliver strengthen their trust and confidence in us.
We realize future value in the spirit of creativity and cooperation.
We are dedicated to supporting talents who are passionate and driven, and we work with our partners to drive mutual growth.

As it pioneers the future, SK Planet will continue to innovate and challenge itself to deliver cutting edge technologies, innovative services, and creative solutions.

As we continue on this journey of new challenges and possibilities, we ask for your continued support and encouragement.
Chief Executive Officer HanSang Lee